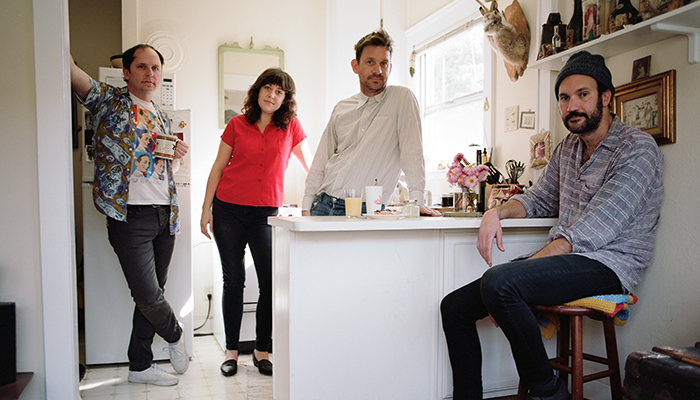 NME Shares New Sonny & The Sunsets Song "Moods"
Posted 04/20/2016
Sonny & The Sunsets' new single, "Moods," is today's "New Music of the Day" on NME Magazine! When asked to provide a little background on the song, Sonny Smith explains:
"I was just thinking about how we see images of police murders, or war, or refugees, or the planet burning up, or whatever is horrible on our phones and computers, and then we see a picture of a kitten doing something cute and it's just back and forth all day.
I don't know if I'm happy or sad or what the hell I feel half the time. This cascade of images and sources constantly affecting us… And then all the ways we try to stabilize that stuff; through deep breaths or jokes or self help books or drinks or pills or TV shows or whatever…"
Sonny also talks about working with tUnE-yArDs' Merrill Garbus, who produced The Sunsets' latest album, Moods Baby Moods, out 5/27. Pre-order the album on limited edition picture disc, orange vinyl, CD, or MP3 right here.