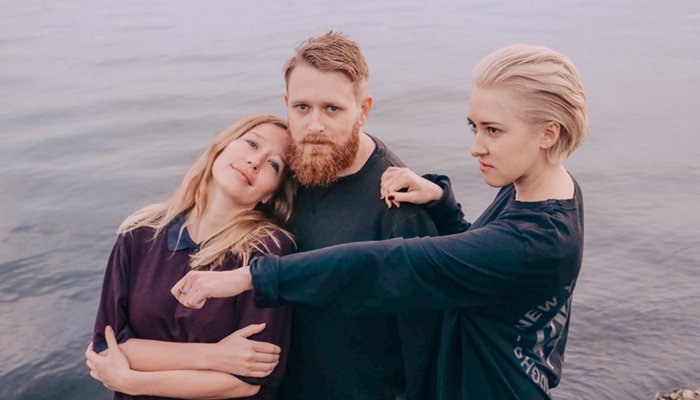 Introducing Phantastic Ferniture!!
Posted 05/08/2018
It's a family affair here at Polyvinyl and we like to keep it that way. We are delighted to welcome Phantastic Ferniture to our label of love! #PhanFern is the lighthearted project of Julia Jacklin, Elizabeth Hughes, and Ryan K Brennan – a group of Sydney friends that wanted to break the shackles of their solo work to experience a second, giddy adolescence.
"I'd gone straight into folk music," says Jacklin, "so every experience I'd had on stage was playing sad music with a guitar in my hand. I thought, I would love to know what it's like to make people feel good and dance."
And dance you shall.
United by fern puns and a love of leisurewear, the band met up whenever schedules would allow, writing songs and playing smatterings of dates to an increasingly devoted audience. Eventually it was decreed that this was no side project and an LP was deserved.
Get ready to shake your groove thing in public places – watch the official music video for "Fuckin 'n' Rollin," taken from Phantastic Ferniture's self-titled debut album, out July 27.