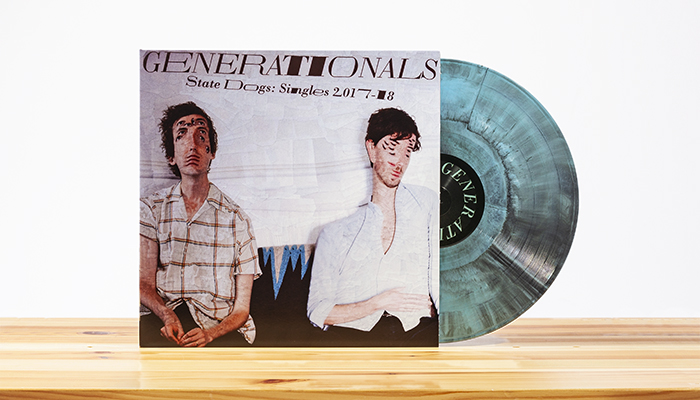 Listen to Generationals' cover of "Kid" by The Pretenders
Posted 11/15/2018
Who doesn't love a good cover? Today Generationals shares their take on The Pretenders' jam "Kid".
"I try not to get too hung up on heroes but I make an exception for Chrissie Hynde. I think she's the best. She is my favorite lyricist ever. As a kid in the 90s, I first saw her when the Pretenders played "Night in My Veins" on SNL and I was immediately changed. I spent years going through all of her songs. I'll never get enough. "Kid" was the second single the Pretenders ever released and it's still one of the best in a long catalogue of absolute killer songs.
Beyond being an all-time great writer and musician, I just think Chrissie has an iconic sense of style and an unapologetic way of living her life. She's a badass. This is how a badass does an interview:
Roger Catlin: I'm reaching you from Memphis. I see in the autobiography that came out last year, Reckless: My Life as a Pretender, that you were arrested there once. [For disorderly conduct. On The Pretenders first US tour, she ended up in a police car and kicked out the windows.]
Chrissie Hynde: Oh yeah, I forgot about that. That's right.
Roger Catlin: Is that the kind of thing you can forget?
Hynde: Well, I don't think about everything that happened to me every day. I went to Graceland yesterday, so I was thinking more about that. That is right, that did happen in Memphis. That's too bad.
Maybe I'd like to think that Chrissie would approve of our cover, but I think the more fitting tribute would be to just not give a shit. Long may she reign." - Grant Widmer
Taken from their newly announced collection, State Dogs: Singles 2017-18, "Kid" joins several other previously released bangers. Catch up on all the good stuff with this handy playlist.
Pre-order your Mailorder Exclusive copy now on 180-Gram vinyl on Black and Blue Starburst. Also available in Clear Pink. You know you wanna